Abacus Healthcare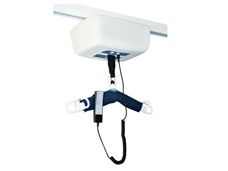 Designed to improve the user lifting experience, Abacus hoist systems are easily adaptable to accommodate a variety of room layouts, lifting needs and offers a range of benefits for clients, carers and users. Abacus offer a full installation service for assessment and design right through to training and on going support and maintenance.
Abacus Healthcare, specialist bathroom solutions for a range of care environments. Healthcare professionals, care providers, families and end users trust Abacus to create easy-to-use, safe, stylish assisted bathrooms for those who need specialist care. As a part of the Care in Bathing Group provider of specialist bathing products for over 25 years, Abacus Healthcare shares a strong heritage in assisted bathing. A proud UK manufacturer with an enviable reputation for creating high quality specialist bathing solutions.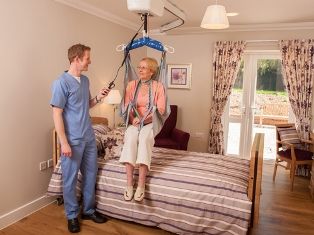 Areas Covered:
We provide assisted bathing and patient hoist solutions across the whole of UK, we are based in Redditch.
10 & 11 The Oaks
Clews Road
Redditch
B97 7ST
Tel: 0808 271 8372
E-mail: This email address is being protected from spambots. You need JavaScript enabled to view it.
Website: http://www.abacushealthcare.co.uk/
Twitter @abacusbaths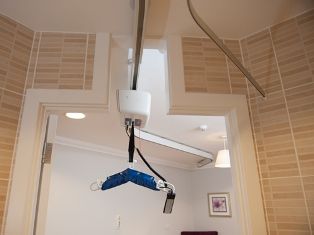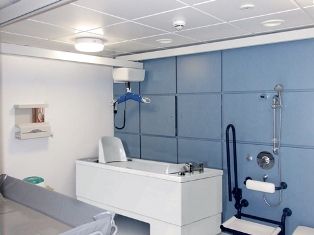 Marsh Medical Adaptions
Marsh Medical Adaptions (MMA) use various specialist hoists to provide an effective solution to patient lifting. We have our own suppliers and on occasion we buy in hoists that are appropriate for the installation
MMA offer servicing to existing installations, we also provide free quotes and professional advice on stairlifts, wetrooms and level access showers, shower toilets, walk in and height adjustable baths. With a wide range of mobility equipment available, there is a solution for any moving and handling issue.
MMA cover a vast area in the South of England
For more information please contact:
Marsh Medical Adaptions
Three Oaks
The Mount
Southfleet Rd
Bean
Dartford
DA2 8BS
Tel: 01474 705746
Mob: 07423 685139
E-mail: This email address is being protected from spambots. You need JavaScript enabled to view it.
N J Lane Adaptions Ltd
Suppliers of Freeway and Prism Medical ceiling track hoists.
We cover the whole of the South West of England. Devon, Cornwall, Somerset, North Somerset, South Glos and Dorset.
Unit 6 Devonshire Way
Honiton
Devon
EX14 1YF
E-mail: This email address is being protected from spambots. You need JavaScript enabled to view it.
Tel: 01404 46126
Fax: 01404 46126
Mobile: 07900 994307
NopaC Mobility
Sales and short term hire of gantry hoist systems. Suppliers of Caricare Ceiling Hoist and Caricare Over Bed Hoist.
Caricare Over Bed Hoist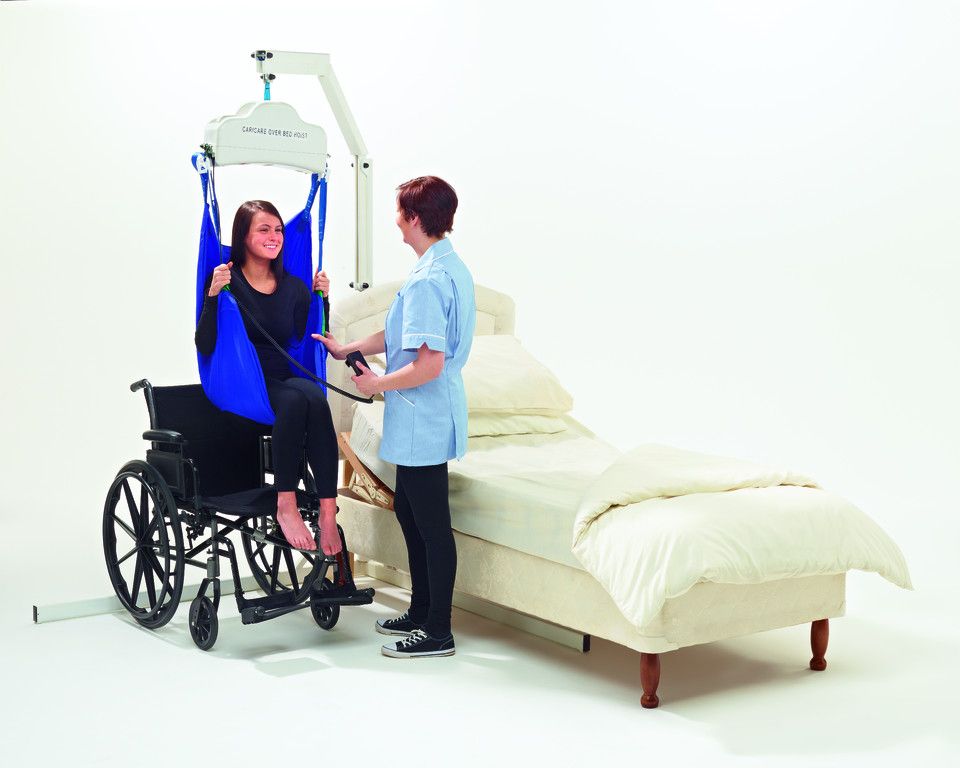 Why Struggle with a mobile hoist?
The Caricare Over Bed Hoist is simply a freestanding hoist that is positioned at the head of the bed.
The unique design enables you to position a person in the bed when lowering
(no fixed position like other models)
With the capacity to lift 30 stone (190kg)
Gantry Frame Hoist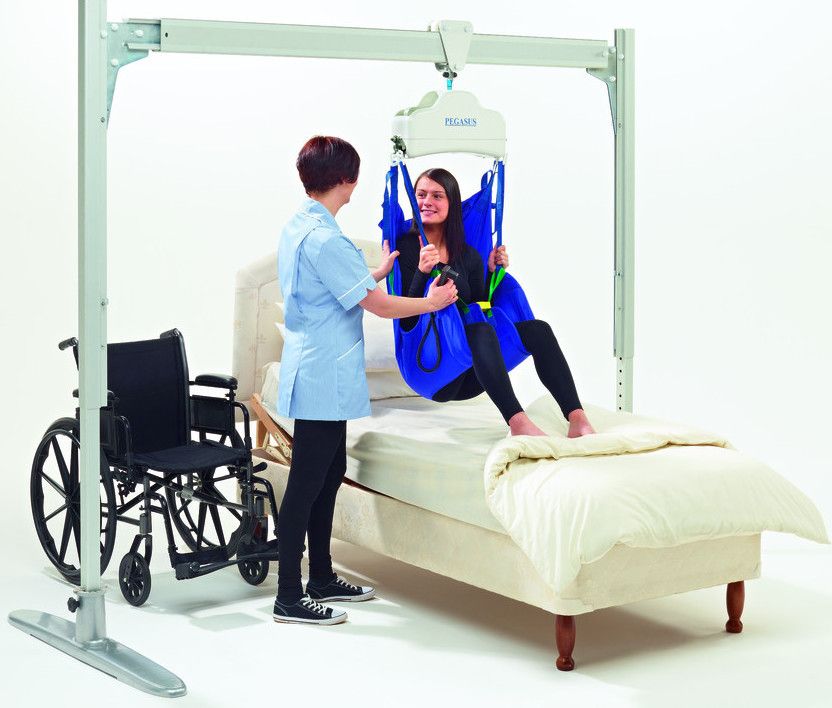 NopaC Mobility also maintain and service ceiling hoists and many more disability equipments.
NopaC Mobility
Units 1-4
Station Road
Higham On The Hill,
Warwickshire
CV13 6AG
Telephone: 01455 212 482
Email:This email address is being protected from spambots. You need JavaScript enabled to view it.
Web: www.nopacltd.co.uk
OpeMed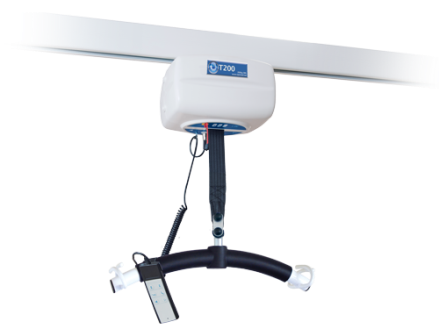 Ceiling Hoists (also known as overhead hoists or ceiling track hoists) save time, provide dignity, reduce risk of injury, provide better positioning, free up space and reduce the number of carers involved.
OT200 Ceiling Hoist - Unique Features
The award winning OT200 Ceiling Hoist is a cost effective, flexible solution that can be installed in virtually any setting.
Smallest professional use hoist on the market
Able to lift/ lower even when the tape is at an angle
Unique Gravity powered charging
No tools emergency lowering
Available with range of loop and clip compatible spreader bars
Low cost of ownership
No lights at night
Inbuilt Diagnostics
Enhanced longevity of lifting tape
Automatic Recharging - Hybrid Solution
The dynamo gravity powered charging feature provides substantially more charge than a normal charging unit. This allows the OT200 to support well over 150 lifts before needing to be returned to charge, providing carers and users with reliable and dependable equipment, as well as reducing your servicing costs and your environmental footprint.
Inbuilt Diagnostics
The inbuilt diagnostics read how often it has been used, adjust the speed up and down as well as along the track and has fault finding if there is ever a problem.
Emergency Lowering
The OT200 Ceiling Hoist has a unique emergency lowering system, that unlike its competitors does not require tools or add-ons, it simply bypasses the electronics and performs a safe and quick emergency lowering at the press of a button
Full Range of Track and Layouts
The OT200 has a wide range of track and accessories to allow the ceiling hoist to be installed in virtually any setting. Some options include full room covering systems H (X-Y) System that works in conjunction with our magnetic gate system to allow room-to-room travel, track curves for small bathrooms and flexible turntables allowing our specifiers to give you a real benefit to the carer and user. Click here to learn more about track solutions.
Free No Obligation Consultation
The OT200 Compact Ceiling Hoist is available with a number of options and has a wide range of track and accessories to allow installation in the majority of settings. We offer a full design consultancy, technical assistance and installation service to all our customers.
View the OpeMed brochure here
Astor Bannerman
The Elephant Works
Andoversford Link
Cheltenham
GL54 4LB
United Kingdom
Tel 01242 820 820
E-mail: This email address is being protected from spambots. You need JavaScript enabled to view it.
Web: www.opemed.net
North America
OpeMed (NA) Ltd
Unit B, 124 St Regis Cr, Toronto, ON, M3J 1Y8. CANADA
Tel Toll free: 866 5719333
Tel : +1 416 633 9333
OpeMed have sales offices in the following countries: Germany, Holland, Belgium, Austria, Czech Republic, Spain, France, Italy, Canada, USA, Switzerland, Ireland, Norway, Hong Kong, Singapore, Japan, Turkey, Malta.
Click on any image to view a larger photo
OpeMed Latest Case Studies
Click on the link below to view the latest OpeMed case studies
www.opemed.net/case-studies/
OpeMed Case Study Gallery
Click on the link to view the OT200 Case Study Picture Gallery
www.opemed.net/case-study-image-gallery/