Welcome to CHuC, the
C

eiling

H

oist

u

sers

C

lub web-site:

CHuC (the Ceiling Hoist users Club) was set up by the late Sue Maynard Campbell MBE, M.D. of Equal Ability CIC, to promote the interests of those disabled people who need to use hoists and particularly those who need, or prefer, ceiling track hoists (also caller tracker and tracking hoists). The lack of ceiling track hoists in away from home accommodation (hotels, guest houses and self-catering accommodation) severely limits many disabled people's ability to go away for leisure, business, or important social events. This website is designed to bring together accommodation providers, hoist suppliers and hoist users for the benefit of all. Sue had been a hoist user for most of her life and understood the frustrations and inconvenience of not having anywhere she could stay without a good deal of inconvenience and additional expense. Her aim was to have ceiling hoist facilities provided as the norm and CHuC continues to persuade, cajoul and educate accommodation providers to continue her campaign.
NEW

-
F

lat

S

paces

A Unique Concept in Holiday Accommodation for people of All Abilities

FLAT SPACES is a new concept in accessible holiday accommodation. Born out of the idea that with new building technologies a well designed flat level holiday cottage could easily be replicated around the country, if not further away! Our plans are nearly complete, but we need input from as many people with disabilities as possible, to get it right.

Each dwelling will have complete flat level access, two large main bedrooms, open plan living areas, wide doors, a ceiling hoist have been taken into account with wheelchair users and the less mobile in mind.
Your Help
Flat Spaces are doing their utmost to try to make these properties as accessible to the majority of users that they can. To do this they need to gain as much information regarding equipment and peoples use of it that they can. This will enable them to provide the best accessible accommodation on the market. They would appreciate it if you would take a few minutes to fill out the following questionnaire. Thank You. http://www.flatspaces.co.uk/help.html
De Vere Hotel in Nottingham
The new De Vere Orchard Hotel opened on 6th November. It is located on the Nottingham University Campus adjacent to the East Midlands Conference Centre and has 5 accessible rooms, one of which is fitted with a ceiling hoist. The 202 bed eco-friendly hotel is just 2 miles from Nottingham City Centre and just 4 miles from the M1 motorway. For more info click this link
Website: Visit the De Vere Orchard Hotel website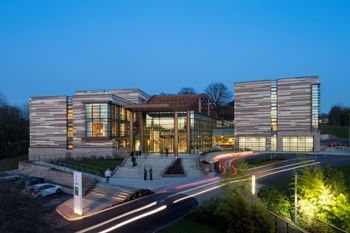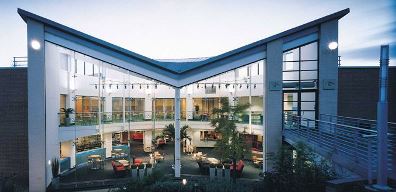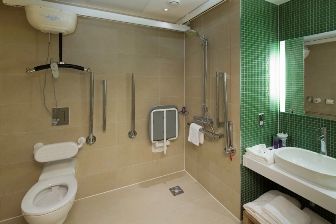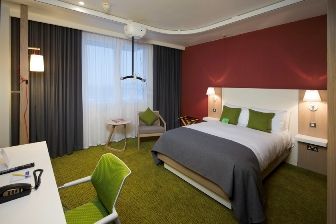 Crowne Plaza Hotel Glasgow
The Crowne Plaza Hotel in Glasgow now has two newly refurbished accessible rooms fitted with ceiling hoist track in the bedroom and bathroom and a Freeway P-200 transportable hoist. As with other IHG hotels it was not possible to run the track direct from the bedroom through to the bathroom due to the building construction so it is necessary to unhook the transportable hoist from one track and hook it on to the other. For further information Click Here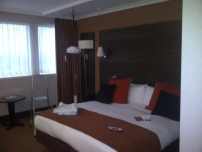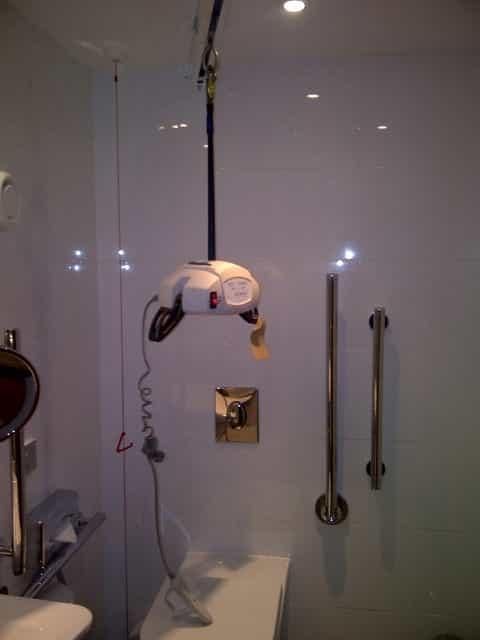 The alternative to a ceiling hoist?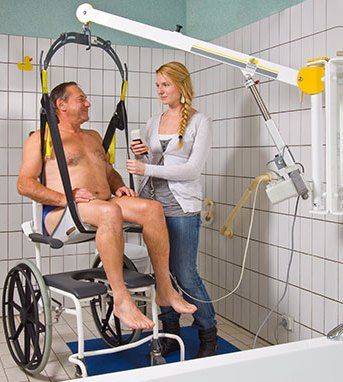 The HandiMove Wall Lift can be fitted to a bracket on the wall or on a floor to ceiling post and can be moved from room to room with additional brackets or posts. With a lifting capacity of 145kg and a maximum reach of 1.3m this is the alternative to a fixed ceiling track hoist so now you can install a fixed hoist even when the property has a low ceiling. It is available in UK from Dolphin Mobility, Lindale Healthcare and Lynch Healthcare. It is also avalable throught Europe, Israel, South Africa, Australia and USA.
View the information leaflet (PDF)
At Last - a hoist in Dublin!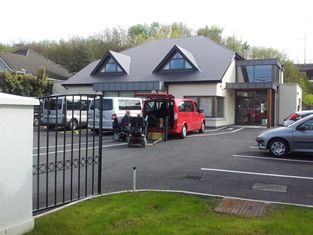 Muscular Dystrophy Ireland (MDI) now has accessible accommodation available at their HQ in Dublin. It consists of 4 bedrooms, 3 of which are fitted with Liko hoists on an X-Y frame to cover the whole room. You can book a room for 1-7 nights at just €25 per room per night. The appartment is fully equiped and the bedrooms have hi-lo profiling beds. More details are available here.
06-08-2012
FOR SALE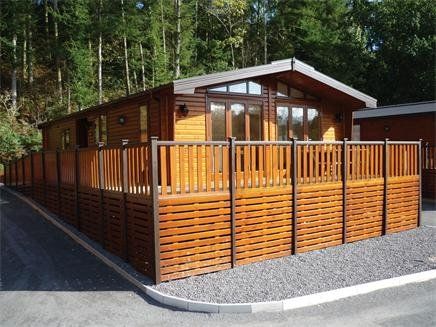 We are sad to see that the lodge at Astbury Falls near Bridgenorth in Shropshire is for sale by it's present owners. Is there anyone interested in buying it? For more details see here
New Legoland UK Resort Hotel to have two rooms with hoists.

Nick Kent, MD of OpeMed (Europe) announced they are to install hoists in two rooms at the new Resort Hotel at Legoland UK in Windsor. The new hotel is due to open in March 2012. We will bring you photos of the rooms as soon as they are complete.
October 2011
We need your help! Do you know of any other accommodation where ceiling track hoists are available for the guests? If so please let us know and we will list the details on our accommodation page.
Ergolet install hoist at Eden Project

Danish Ceiling Hoist company Ergolet have just installed a ceiling hoist in the state-of-the-art Changing Places toilet at the Eden Project in Cornwall. It consists of an Ergolet Luna transportable hoist fitted to their Etrack system which allows the hoist to move anywhere in the room. See the full Press Release here. (pdf file opens in a new window)

Good news as both Atlantic Reach and Hartswheal Stables are nearby self catering accommodation with ceiling hoists available. Bad news though if you only want to go for the night or two as most self catering places book by the week. What we need is a hotel in the area which is accessible and prepared to fit a ceiling hoist - any suggestions?
October 2011
NEW

- Freedom Shores Resort, Mexico

A purpose built accessible resort on the Yucatan Peninsula with gantry type hoists available. Read more here Freedom Shores
NEW

 - Hoist Reviews

We want comments and experiences from ceiling hoist users. Does your hoist do everything you expected - was the service you received from the supplier good or bad? We want your honest comments and experiences of different models of ceiling track hoists so that we can build up a picture of good and bad points and the quality of service provided by hoist manufacturers and suppliers. See our reviews page
Where do you want to stay?
Let us know where you would like to see a hotel with a ceiling track hoist available in the UK. It could be a major city or a seaside resort or even a quiet country getaway. Tell us where and we will see what we can do to persuade a hotel there or close by to fit a hoist for the most popular choices...
Available Now!

.....
Newly refurbished cottage in Ironbridge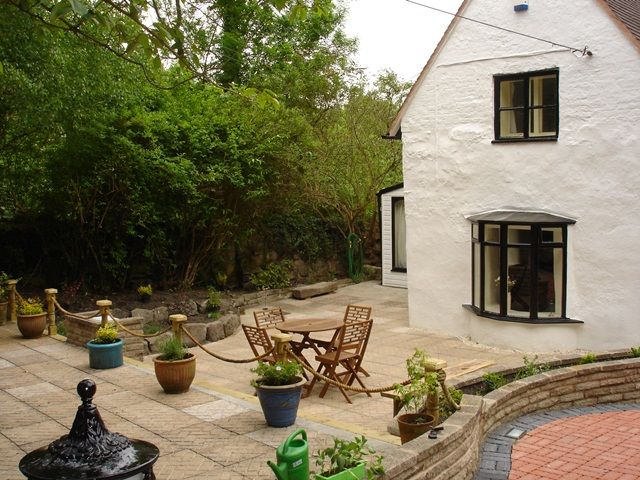 We are currently sympathetically refurbishing and adapting our 18th century cottage next to the River Severn in Ironbridge to provide comfortable and accessible self-catering accommodation for the less mobile, their families and friends. We want to create a beautiful place for memorable holidays.


The first guests have already booked again for later in the year saying "they had a great time and went home feeling relaxed and re-energised"

.
Click here for further details Cloud 9 Escapes Ironbridge
CHuC does make a difference!
SK said
I have just returned from a weekend in London which for the first time actually was an enjoyable and stress-free experience.

This was due entirely to the work of Sue and the organisation who managed to get a overhead hoists installed at the Holiday Inn Kensington to name but one location.

I cannot explain the joy I have had from being invited to a party in London for my Best friend's 30th birthday and actually saying yes I can attend. So often I have to decline offers as I'm always held back by my inability to transfer independently without a hoist. The hassle of trying to organise equipment and use it in inaccessible rooms has been well documented on the CHuC website.

This weekend was different there was no hassle whatsoever and I am still buzzing now to be honest.
Now available in North Devon ....
Luxury 2 bedroomed bungalow with disabled access, offering overhead hoist, wetroom, level throughout, spa whirlpool bathroom, and more. Situated in the picturesce village of Braunton North Devon, this is a self catering holiday bungalow that can sleep up to 6. Care can be provided if required through our domiciliary care service, rated excellent, and would be charged seperately.