Details
Disclaimer
The views below are those of the reviewer at the time of their stay. Things may have changed since the review. If we get further information we will update the review but you should check with the venue before making a decision to stay or not. We reserve the right to refuse or edit reviews.
Details
Heathrow for the weekend?!?! We aren't plane spotters and people thought us mad. But we found the Crowne Plaza London Heathrow pretty well positioned for visiting places to the west of London like Windsor Castle, Hampton Court, Legoland, Windsor Safari Park ,Chessington and Thorpe Park. There are also lots of places along the River Thames like Eton, Twickenham and Richmond. We also surprisingly didn't hear any planes when we were inside the hotel. The hotel staff were all very friendly and extremely helpful.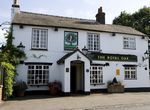 On our first evening we went about half an hour, into the country near Maidenhead, to Paley Street and the Royal Oak which is owned by Michael Parkinson and run by his son Nick. We had heard one of Michael Parkinson's guests talk of it in glowing terms on his show and went to sample the food which was wonderful, and seasonal, and the chips (if you could call them that) certainly were to die for. The Royal Oak also has a reputation for holding music nights with acts such as Jamie Cullum, Chris Rea, Katie Melua, Lemar, Amy Winehouse and James Morrison all having played at the pub. But sadly not the night we were there!
Next day, after a leisurely breakfast, for which I was seamlessly provided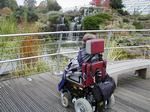 with lightweight cutlery and cups, we headed out towards Kew. Although autumn is here it was lovely walking round the Royal Gardens and visiting the splendid glasshouses all of which have level or ramped access. We then went to Surbiton (of Good Life fame) to have supper with friends.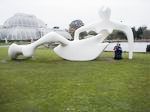 While we were out and about my PA explored the transport connections in to London. Sadly the tube, although level to the platform isn't yet level on to the train but we anticipate it will be shortly. London buses are all accessible and so a ride in to London should be possible on the Heathrow Express. Transport for London have a website journey planner
Our final day we headed north and within the hour were at Whipsnade Zoo, part of London Zoo on the downs at Dunstable. A brilliant day out for children and animal lovers, and marvellous views across the English countryside.
SMC Oct 07
Details

LONDON - Holiday Inn Bloomsbury
I regularly stay at the Holiday Inn Bloomsbury. It is within walking distance (15-20 mins) of Kings Cross where I get in from Yorkshire. I often go to Chancery Lane and Gray's Inn Road on business to which I can walk (wheel).
For leisure my partner and I have walked to theatreland and as far as the National Gallery and Trafalgar Square, and to Covent Garden (not a very accessible place!).
The Brunswick Centre next to the hotel is a really useful shopping and eating place. In the hotel, they now know my specific needs and provide me with extension leads, extra lighting, lightweight cutlery and cups, and Laphroaig whisky behind the Bar! There are two Blue Badge parking spaces on the private road in front of the hotel.
SMC Jul 07
Details

LONDON - Holiday Inn Bloomsbury
I stayed with my partner Conrad Hodgkinson at your Holiday Inn hotel on Saturday and Sunday, 15 and 16 March. I am quadriplegic owing to a progressive neurological condition and need to use a wheelchair and hoist for transfers. The hotel staff were friendly, helpful and courteous. Although we regularly use hotels this was the first time I have ever been given an exit plan in the case of emergency by a hotel. It was reassuring to feel that my stay would be as safe as possible. Free parking was available outside the door and this is a bonus when you have large amounts of equipment and must use adapted transport. The ceiling tracking hoist was a very welcome feature as was the size of the room. When you travel with two wheelchairs and a chair bed you certainly need lots of room! We will certainly be using the Holiday Inn again and will try to make sure we publicise the excellent service you offer. CB March 2008
Details

LONDON - Holiday Inn Forum - Kensington
I had a great time staying at the Forum. There is parking available for Blue Badge holders, and we used the hotel as a base to go to a Black Tie Dinner nearby, and then went to the V&A the next morning. The staff are friendly and efficient and the location is excellent for shopping and the museums as well as Earls Court and Olympia.
SMC Jul 07
Details

SCOTLAND - Crathie Holidays - Ballater - Aberdeenshire
I've stayed at 'Crathie Opportunity Holidays' twice now and find it a very accessible and wonderfully peaceful holiday accommodation. Located on the banks of the River Dee next to Balmoral Castle it couldn't be better positioned. Book early if you want to stay as it does get booked up very quickly.
Details

Abingdon-on-Thames - Kingfisher Barn
My daughter and I stayed at Hazel Cottage last year (2007) for a long weekend. See: -www.kingfisherbarn.com
The barns are all renovated tastefully and provide comfortable cottages. Bed sides, a commode with wheels and, of course, there is a ceiling track hoist installed. The site is delightful and convenient for Oxford and Abingdon. The staff was extremely helpful. I thoroughly enjoyed our visit. I have MS and am unable to stand.
CS Feb 07
Details
Crowne Plaza - Heathrow
Have just spent a night at this hotel. What a pity that they go to the expense of installing Ceiling Track hoists in the bedroom and bathroom but provide a bed so soft it made sleeping uncomfortable and moving/handling for my PA very difficult. SS - SEP 08 The Hotels Reply:"In response to SS's comments regarding the softness of the mattress in the bedroom equipped with a ceiling track hoist, I was of course disappointed to learn he found the mattress too soft. The mattress in this room is the standard mattress used in all the hotel's bedrooms, where a guest requires a firmer mattress the normal practice is to provide a bed board - however, it would make sense to keep a firmer mattress in store and then be in a position to offer anyone using the hoist facility the choice of mattress, as clearly a firmer mattress would have alleviated the problems Mr. S had. Nick Campbell General Manager"
Details

Holiday Inn Kensington Forum (London)
I travelled up to London a few Fridays back for a birthday party of a dear friend. I was delighted to discover that the hotel provided a permanent overhead hoist in two rooms for patrons in my position who as quadriplegics need hoists to safely transfer from chair to bed. Coupled with this facility is a adjoining room for a carer PA/friend. These sorts of trips have sometimes in the past been politely and sadly declined because of the logistical nightmare in getting a hoist to my chosen accommodation. When I have take the plunge the result has normally been either a uncomfortable journey with a mobile hoist pinning me down in my car (all the way to Scotland once!) or taking the risk of hiring equipment locally and praying that it is a) usable and serviceable or b) more fundamentally actually arrived in the first place. The prospect of not having this hassle greatly appealed so I was willing to give it a go. On arrival I was delighted to see that there were two dedicated blue badge parking spaces. These were also chained off to the general public so they could not be abused by non-badge holders. There were also clear signs outlining the consequences of abuse of the parking with fines and vehicle seizure. Wouldn't it be nice to have that down at the supermarket! On arrival it was lovely not to be dragging a mobile hoist through a hotel lobby and receiving lots of strange looks. There was a dedicated and clearly defined disabled check-in area with hearing loops etc etc. So far so good I was thinking to myself as I went up in the elevator. As I entered the room I was delighted to see a ceiling track above my bed, alas I could not see the actual hoist but I did not panic and a quick call to reception produced the hoist within five minutes. A nice gentleman explained everything in terms of charging the hoist etc and gave a direct number for contact should there be any problems. I was generally very pleased with the room it was very spacious for me to move around in my electric chair and the accompanying room for carer/friends would be more than adequate I believe for those who choose to use the facilities. A hoist track is also fitted in the bathroom area and would allow use of the bath should you so wish.
The height of the sink and toilet were very good with adequate grab rails for assistance if necessary. The bathroom did not however have a roll in shower facility for those who would want to use a shower chair which was a great shame. For me the bathroom set up was fine but I would not like to comment on behalf of paraplegics who have different needs and options to me. Friday evening I went out with my family and enjoyed a show (Mamma Mia at the Prince of Wales Theatre excellent wheelchair access). No problem getting a taxi into Theatre-land but a bit of a nightmare on the way home although this was the same for everyone. These fares from the hotel were about £ 12 to £13 each way. Local to the hotel is Kensington High Street with various places to eat and drink if you wanted a cheaper option than those provided by the hotel. As for the party on the Saturday night it got very messy!! But a good time was had by all. I would wholeheartedly recommend this accommodation to those thinking about staying in London and need the use of a hoist to transfer. There are currently various complimentary provisions provided with the booking which are a nice touch so make sure you use them. They include Complimentary room for personal assistants/carers free of charge. Complimentary fruit and water upon arrival 50% off evening meal plus complimentary bottle of wine. Free blue badge parking.
Have a happy and safe trip. SK (Bristol) - Sept 08
Details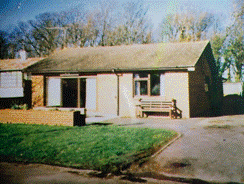 Fully accessible self catering bungalow at Elmer Sands, near Bognor Regis. The four bedroom bungalow has been purpose built and can accommodate disabled people and their families. Thoroughly enjoyed our visit. I have spinal injuries C2 level there is a ceiling track hoist and hi lo bed. DP July 2009
Details
The Bond Hotel, BlackpoolWe have just been on holiday to the Bond Hotel in Blackpool which is specially adapted for disabled people. Well, what a nice friendly hotel. The staff were very considerate towards all the guests and nothing was too much for them to do. I asked for an extra mattress on the bed to make it higher for me to manage my daughter. One was in the room 10 minutes later! On Tuesday morning I went to get the van out to go into town but somebody had parked behind me. Shaun, the owner, came and asked what the problem was and then took £20 from his wallet and called a taxi to take us where we wanted to go. How many other hotels do that! The entertainment was very good. To see the guests all enjoying the music and sing-alongs was lovely. Each was treated the same by John Paul the compere. The food was very very good, all fresh veg and cooked perfectly. Beverly enjoyed everything and we have booked to go again in September and for Christmas. The rooms need a lick of paint but were spotlessly clean. The bathrooms had very good access. We are looking forward to our next visit. Wendy, George and Beverly (July 2010)
Details

LONDON - Holiday Inn Bloomsbury
I have been fortunate to stay at the Holiday Inn, Bloomsbury on a number of occasions & have always found my stay completely trouble free.
My only gripe is that the hoist does not run from the bedroom in to the bathroom, you must transfer from the hoist to your wheelchair then unhook the hoist and take it in to the bathroom were you then hook it back on to the track. You have to then repeat this process for the return journey.
The hotel is very well located being a short taxi ride from Euston, Kings Cross & now the reopened St Pancras. Behind the hotel is Russell Square Tube Station, a small Tesco & a coffee shop. To the side is the revamped Brunswick Centre with lots of great shops, cafes, restaurants, arts centre & a Summerfield Supermarket.
Near to the hotel is one of London's finest, if not the finest park, it has a wonderful café & lots of beautiful flowers, trees, squirrels & fountains. Adjacent to the park is The British Museum.
Next to the park is a main road were you can catch the bus to most places, the N91 takes you to Trafalgar Square. All the busses are equipped with electric ramps & a purpose built wheelchair space. N188 goes over Waterloo Bridge for the London Eye. N9 goes from Trafalgar Square to Knightsbridge (Harrods).
PH
Runcorn, Cheshire
Dec 07
Details
Cloud Nine Escapes is truly a holiday with a difference.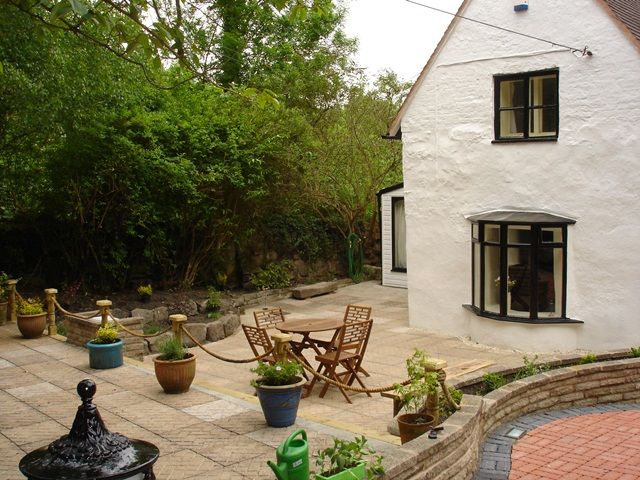 I had never dreamt that I would stay in an 18th century cottage with a ceiling hoist, let alone amongst the historical centre of Ironbridge. Sue and Al have used blood sweat tears and love to bring this cottage to the world of hoist users.
Look out onto the magnificent Iron Bridge or enjoy the Victorian town (used in many tv programmes) a short way away and the many museums or just enjoy the Shropshire countryside and much more. Do check with Sue & Al that your needs can be met in this cottage, they are only too pleased to make sure you will be able to use the special adaptions.
If the cottage is for you I promise you will have a holiday you will never forget.
PE 28 Dec 2011
---