Australia - Victoria
Wheelie's Rest Phillip Island, Victoria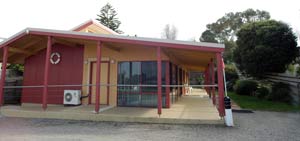 Wheelies' Rest - Independent Holiday Accommodation "purpose built" for wheelies. Sleeps 12. Has a ceiling track hoist in one of 4 bedrooms but the bathroom facilities are provided via a mobile hoist.
** Remember to take your own sling! ** Most accommodation providers do not provide you with a sling for hygiene reasons so remember to take along your own and be comfortable in something you are used to. Most slings are'universal' fitting but if you are not sure please contact the accommodation provider.
Reviews: We have temporarily suspended this option as the software was not working as expected. For those that have already submitted reviews we thank you and they will appear again once we work out the issues with the developer.
Last updated 21-09-2016
Have you stayed here?
If you have stayed here why not write a review for CHuC and share your experiences, good or bad, with other hoist users?
Write a review using the
form below

. There is no need to register but all reviews are moderated before being published