Northlink Ferries to Orkney & Shetland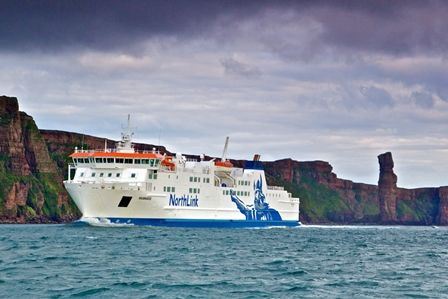 Northlink Ferries Disabled Passengers FAQs
Accessible cabins for disabled passengers
On the overnight routes there are four cabins per ship designed for disabled users. Two of these cabins are designed to allow ease of access, whilst the other two cabins are fitted with lifting equipment.
Cabins have two single beds at normal height. Cabins without lifting equipment have an additional drop-down berth available for a carer. All the disabled cabins are fitted with a television.
Accessible cabins have wide access electrically-operated doors and sinks at the correct height. Toilets are fitted with the required rails and handles. Each cabin is equipped with a waterproof seat which can be wheeled into the shower and toilet.
Cabins are fitted with standard UK three-pin electrical outlets at 230 volts/50Hz.
If required passengers can also take oxygen bottles on board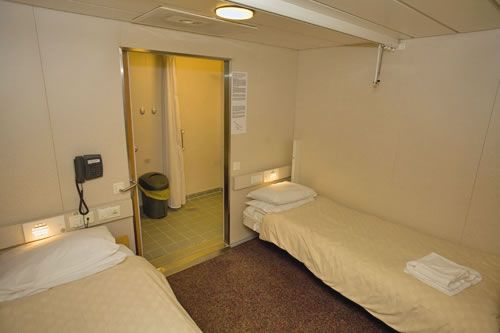 ** Remember to take your own sling! ** Most accommodation providers do not provide you with a sling for hygiene reasons so remember to take along your own and be comfortable in something you are used to. Most slings are'universal' fitting but if you are not sure please contact the accommodation provider.
Have you stayed here?
If you have stayed here why not write a review for CHuC and share your experiences, good or bad, with other hoist users?
Write a review using the
form below

. There is no need to register but all reviews are moderated before being published

Submit a review

Submit a review of accommodation listed on CHuC